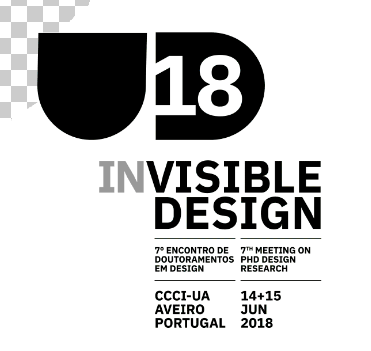 This international conference, promoted and organized by students of the PhD Design Program at UA/UP (University of Aveiro/University of Porto), invites doctoral students, recent-graduates, researchers, teachers and professional from the field of design, or other adjacent areas, to share their investigations, following an anonymous submission and a blind peer-reviewed process of evaluation of their articles. Students front different cycles of studies (high-school, bachelors, masters, post-doc…) as well as academic and non-academic audiences are also welcome to attended.
This year's edition will reflect upon the (in)visibility of design. Nowadays, the artifacts that mediate our relationship with the world, where part of our lives and memories are kept, are becoming increasingly more compact and efficient, sometimes even disappearing and transferring to the cloud.
How do we deal with the dematerialization and suppression of the senses that are inherent to the physicality of things? More and more often the role of design is to give form and function to immaterial objects, designing the interaction between Man and the digital devices upon which his life has become so intrinsically dependent.