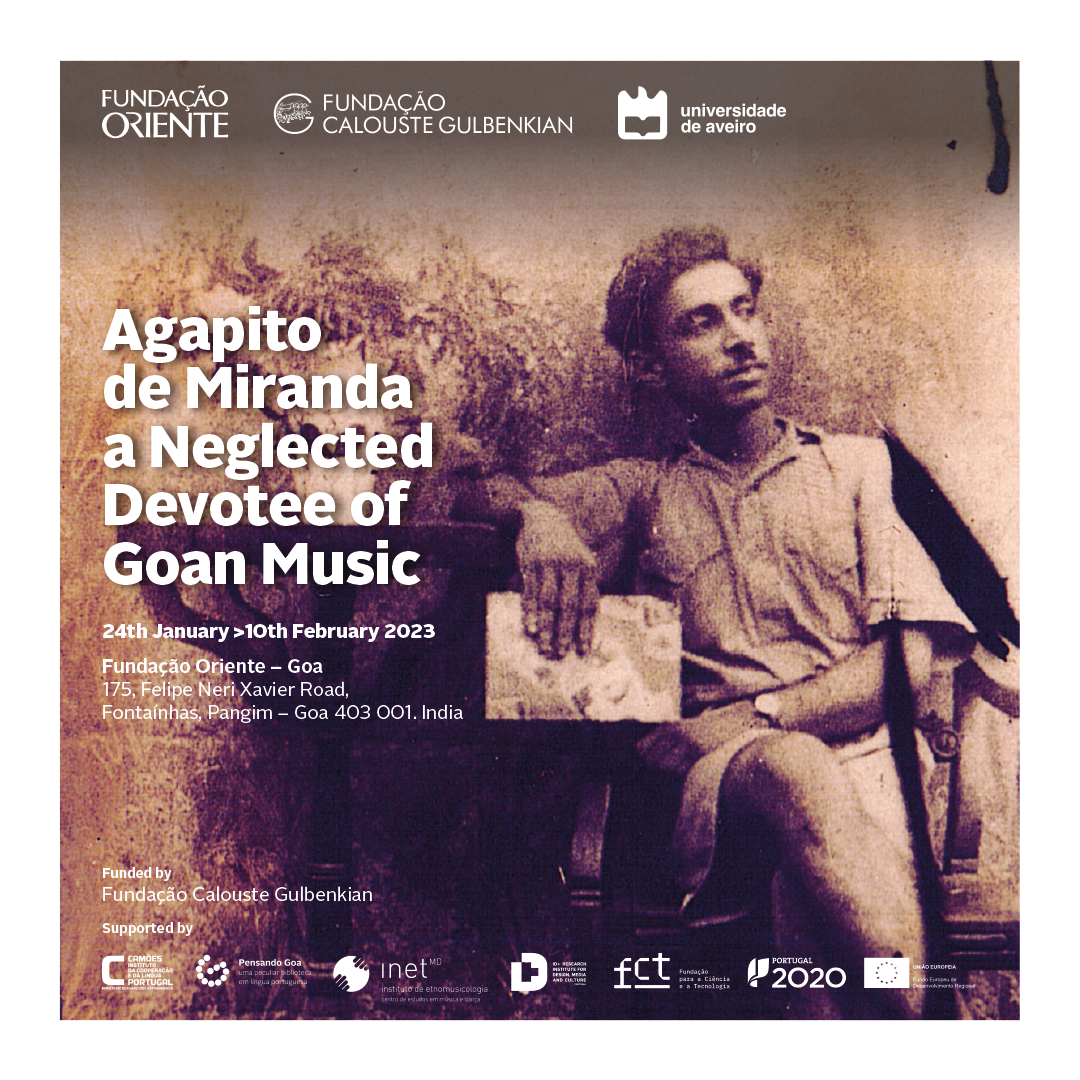 Exposição Agapito de Miranda - a Neglected Devotee of Goan Music
23 JAN - 10 FEV 2023, Panguim, Goa
Uma exposição pensada e desenhada no DeCA - Departamento de Comunicação e Arte da Universidade de Aveiro, brevemente em Pangim, Goa.
Coordenadores: Álvaro Sousa (ID+, UA), Susana Sardo (INET-md, UA) e Eduardo Falcão (INET-md, UA)
Agapito de Miranda – A Neglected Devotee of Goan Music
Agapito de Miranda (1911-1995), a musician, composer and collector from Goa (Índia); produced during his lifetime a private collection of manuscripts and songbooks mostly related to the musical practices of the Goan Catholic community, which has remained unpublished. The manuscripts contain transcriptions of melodies, song lyrics and ethnographic notes. In 2018, they were digitized in order to integrate into an online digital database.
The exhibition A Neglected Devotee of Goan Music – as the historian José Pereira used to refer to Agapito – aims to present the manuscripts and their digitized versions and offers the possibility of contact with the author's life and work.
The manuscripts also offer a broad historical perspective on the cultural and political aspects of Goa's social and political transformation during the 20th century.