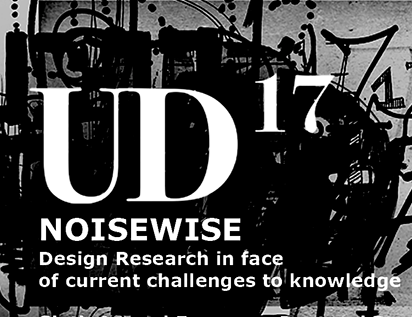 UD17: NOISEWISE is a doctoral forum, open to all current PhD students as well as recent graduates. The Forum welcomes PhD students and recent graduates from all disciplines who may want to cross their ongoing research with the field of Design - both contributing to it, and/or benefiting from it.
Non-PhD researchers and potential PhD applicants are welcome to submit abstracts to be presented at a round table that will be held for this purpose.
We accept submissions in Portuguese, English and Spanish.UD17 aims at fostering the advancement of Design Research from a doctoral perspective: we believe PhD students hold a unique foresight to future developments of the discipline. Additionally, the consolidation of Design Research through doctoral studies will ensure a national and international network beyond individual contexts.
UD17 is the sixth edition of the UD conference series, held by ID+/UP/UA since 2012. Visit the previous editions below.